We help you
MASTER IMPLANT SURGERY with
100% CONFIDENCE & CLARITY.
NOT YOUR REGULAR

ONLINE COURSE!
IT'S A SYSTEM.
Our teaching technology covers live instruction, self-study, mentorship, group coaching, empowering community, hands-on experience and chair side guidance.
6 WEEKS COURSE
CORE Foundational knowledge delivered weekly + live mentorship interactions and Q&A. Update and Fill up your 'knowledge gaps'.
EXPERT TRAINERS
Drs. Simon and Riman are wet-fingered clinicians and unconventional academicians.
One is a top notch specialist and the other is a Super GP. Both of them are willing to share their knowledge and experience so you can benefit at excel at dental implant placement and restoration.
LIVE CLASSES
Interact live, and pick the brains of Dr. Ziv Simon, Beverly Hills periodontist, implant surgeon, and educator extraordinaire.
COURSE-IN-A-BOX
At home hands on course. A convenient and cost-effective hands on experience with all materials and equipment sent to your home or office. That's right you follow through live training AND it is recorded so that you can review it later. It's actually better than a physical hands on course!
DISTILLED KNOWLEDGE
If a specialist and a GP who place implants come together, what would they teach? The IBM is a product of 20 years of Dr. Simon's experience in the creation of a PREDICTABLE, REPRODUCEABLE SYSTEM TO PLACING DENTAL IMPLANTS. And Dr. Riman's real life lessons in utilizing Dr. Simon's system and excelling in the placement and restoration of dental implants.
MENTORSHIP
This program is unique in that you witness how a general dentist gets mentored by a specialist (periodontist) to do implants successfully. That alone provides an incredible learning experience and insight. And you get the opportunity to get mentored in the same way so you too can achieve the same growth in knowledge, skill, and confidence.
What is the "Implant Blueprint Mentorship"?
It has never been easier, more convenient, more predictable, cheaper and safer to learn implant surgery than with the Implant Blueprint Mentorship Program™.
This program is revolutionary in nature. It is the brainchild of a periodontist and a general dentist who partnered to change the world of surgical education.
They created the IBM so that general dentists can place implants at the level of a top periodontist without feeling confused and unclear about where to learn and how to learn dental implant placement. And without needing to travel and and waste time away from practice and family.
The IBM contains 20 years of specialty experience in a simple, concise and systematic way. It's all distilled and clinical so you can implement with clarity.
Current implant education is archaic, costly and time-consuming.
The IBM combines online self-study modules, live instructions, personal mentorship, case review, group coaching and hands-on with our proprietary IBM BOX.
And if you need chair side clinical mentorship, the SurgicalMasteR UBER MENTOR™ program will fly out a certified mentor to be with you and guide you during implant surgery.
If you schedule you're chair-side mentorship days with productive surgical procedures, this program more than pays for itself. It's like going to a residency, except the residency experience is at your office.
We have developed and tested our implant teaching system to increase its efficacy. If you implement like we recommend, you will grow to be a master at placing implants if that's something you dream of achieving.
If you simply want to expand your practice to offer the placement and restoration of dental implants that's great too!
Dr. Ziv Simon has taught more than 100,000 dentists worldwide and sets the standard for surgical education:
Simple, concise, clear, predictable, safe and affordable.
We believe that if you have the desire to be successful in implant surgery, the IBM is the go-to program for you.
We believe in your potential to succeed!
"A great bunch of people who are very similar minded, willing to evolve and grow and get better and being under a fantastic trainer, Dr. Ziv Simon. A real treat!"
Dr. Kavendra Naidoo, New Zealand
"I used to not do much surgery at all, and since I started with SurgicalMaster, I've been doing a lot more surgery, has improved my bottom line and renewed my interest in dentistry."
Dr. Patrick Yee, California.
"It's unique, it's powerful on multiple levels. Anybody that's looking to improve their game both clinically, professionally, personally, THIS IS A GREAT INVESTMENT!"
Dr. Mark Link, Colorado
WEEK 1: Extractions, bone grafts membranes
Plan extractions: molars, incisors

Manage the missing buccal plate

Live extraction, bone graft membrane practice (IBM BOX)

Membrane placement

Suturing exercises

Patient communication and case acceptance for extractions.

Managing dry sockets, bone graft infection, flap opening and post-op pain/bleeding.

Extraction tools and set up
WEEK 2: Precise and predictable planning
Implant placement rules for molars
Implant planning rules for incisors
What 2 key records need to be taken
Angulate, move bodily and rotate implants in the software

What software to use

Planning and ordering guides

Virtual simulation exercises
WEEK 3: Building soft tissue for your implants
Role of keratinized strong tissue in the longevity of implants

Step-by-step soft tissue graft to develop resilient tissue

The needed tools and graft set up

Patient communication and case acceptance for soft grafts

Managing pain and post op complications for soft grafts

Soft tissue graft exercise (IBM BOX)
WEEK 4: Implant placement step-by-step
Implant surgery preparation checklist
Implant placement algorithm
Achieving the right placement torque
Healing abutment vs cover screw
Immediate vs delayed placement
Best local anesthesia technique for each case
Avoiding the red zones and eliminating the risk of nerve damage
Implant placement exercises (IBM BOX)
WEEK 5: Implant uncovering and preparation for restoration
Esthetic uncovering and maximizing tissue
How to check for integration
Maintaining the interproximal papilla

Training and shaping the tissue before delivering your final restoration

The system for restoring implants from the impression to delivery

Effective lab communication to minimize re-do work

Implant occlusion
WEEK 6: Maintenance, implant complications & peri-implantitis
Hygiene schedule, tools and treatment for implants

Managing loose and broken screws

Dealing with implant recession and exposed threads

Dealing with implant infections
Dealing with gradual bone loss
When and how to remove an implant
Which scalers and curettes for implants
Patient communication about implant problems
THE IBM SYSTEM
HOW DOES IT WORK?
We will start with a 6-week sprint so you can perform your first cases ASAP (we call it "FROM ZERO TO HERO IN 6 WEEKS").

Go through the simple 6 self-study modules to complete the knowledge gaps.

Participate in the monthly group coaching webinars

Get Mentored on your cases and implement

Then we support you for a full year of mentorship tweaking and shaping your skills as an implant surgeon.

Master implants and enjoy a profit center in your practice
*Choosing from the IBM CORE™ option, IBM BOX™ or IBM ELITE™ will push you faster through the learning curve.
What is the
IBM Course-In-A BOX™

?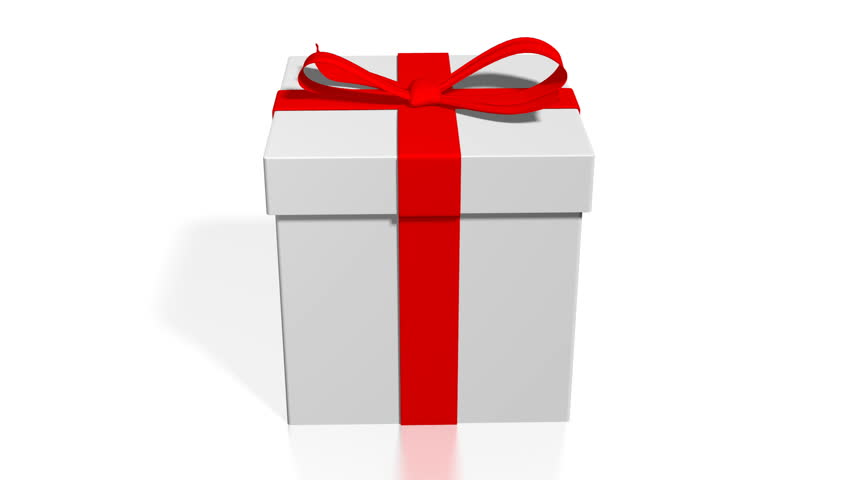 ITS A HANDS ON COURSE IN THE COMFORT OF YOUR OWN HOME OR OFFICE.
At SurgicalMaster we continue to revolutionize the way continuing dental education is done. Historically, to go to a hands on CE course, you needed to sign up, book flights, book hotels, make arrangements to leave your office and lose out on production and family time.
In our vision dentists don't need to travel to a hands-on course away from their family and practice. The hands on component of the IBM will travel to you! This is in the form of our proprietary IBM Course-in-a-BOXTM that will include all the equipment, tools, materials and instructions to successfully practice surgical procedures.
No worry. We will mentor you on this aspect and provide feedback and constructive advice. The IBM BOX™ is our gift to you when you join IBM ELITE™.
**LIMITED TO 10 DOCTORS
In the box you will get: Implant Motor, practice models, surgical drills, and all the components needed to follow along and do the exercises.
At the end of the 6-week course simply put everything back in the same box and send it back with the included prepaid shipping label. It is that easy!
Next IBM training starts in:
** LIMITED SPACES: The world needs more quality-focused and empowered implant dentists and we are here to teach more dentists how.
WHEN YOU JOIN
ANY

IBM PROGRAM, GET THESE 4 BONUS COURSES

FOR LIMITED TIME
(OVER $2,500 IN VALUE)

BONUS #1
FOUNDATION OF GRAFTING & IMPLANTS
($297 Value)
Extractions, bone grafting, setting up your implant practice, implant inventory, the foundational knowledge.

BONUS #2
COMPLICATION MANAGEMENT BLUEPRINT
($497 value)
Dr. Simon's 5-step complication management system. Manage the patient and protect yourself legally.

BONUS #3
MASTERING IMPLANT COMPLICATIONS
($297 value)
Managing implant failures and peri-implantitis is something you will have to do with the help of this program.

BONUS #4
GLAMGUM DEPIGMENTATION COURSE
($1500 value)
Get certified in this new technique invented by Dr. Rashad Riman to create another lucrative growth center
Having trouble deciding?

Here's some help
IBM CORE™ is to get you started. It's our most affordable starter implant course. Watch the 6 core modules, participate in 6-week live training and take what you can to get started.
IBM PRO™ If you want to learn about reading CT scans, in depth guided surgery, how to develop and train a great surgical assistant by you, AND also have the opportunity to submit your cases for Dr. Simon's review and guidance. Plus you will also have monthly group coaching. It's our most comprehensive program with mentorship.
IBM ELITE™ is for you if you want hands-on training without traveling and closing your practice. It's our best value program with a hands-on experience. We will send you our proprietary IBM BOX™ that includes everything you need fo do your hands on exercises + it's all set up in a way that mimics what you would order when starting out your implant practice. Get live instructions or watch at your convenience. That's the ultimate training that will pay for itself after 2-3 cases.
If you still need help deciding between the options contact our support at [email protected]
What is the
UBER MENTOR™

?
A SurgicalMaster Mentor is sitting with you while you place implants
Regardless which program you decide to take, the goal is to place implants on your own patients. You may want help in the beginning from someone with experience. Instead of flying to a third world country, practicing on volunteers, leaving your family and practice, to get the patient experience, you can now have this experience come to you through our UBER MENTOR™ program.
One of our certified Surgicalmaster mentors will fly to you and sit with you chair side while you place implants.
The patients will be your own (and not homeless or desperate people). You can get paid for the services you render. This training pays for itself and is considered by many a "NO BRAINER" in education. You are learning a skill that turns into a profit center in your practice.
Once you join any IBM™ program you will have an option to add this option to your purchase.
*Contact us if you're interested in becoming a certified SurgicalmasterR mentor.
MY SIMPLE GUARANTEE
As with all of my trainings, I offer a full money back guarantee.
I know it helped hundreds of dentists to master implants but if you are unhappy in any way and feel that training didn't do what you expected it to do or for any reason, you can give it back within 30 days and you will be fully refunded. There is no risk.
To your surgical success, prosperity and happiness,
Ziv Simon DMD. Msc.
Diplomate of the American Board of Periodontology and Implant Surgery
"The value and the peace of mind you get in this course makes it an ABSOLUTE NO BRAINER to take for any dentist who wants to go to the next level in dental Implants."
Rinesh Ganatra, DDS
Irvine, Orange county
TAKE CONTROL OF YOUR GROWTH.
DO IT THE SMART WAY.
LIKE HUNDREDS OF DENTISTS WHO ARE ALREADY IN THE PROGRAM.
Ready to expand your practice, increase your revenue and serve your patients at a higher level?
There's no better place to start than the Implant Blueprint Mentorship™.
While it was designed by a general dentist and double-boarded periodontist to shorten your learning curve, the Implant Blueprint Mentorship™ is the most convenient, efficient and effective way to learn how to perform surgery and manage more complex implant cases with focus on accuracy, safety and practice growth.
Next IBM training starts in:
** LIMITED SPACES: The world needs more quality-focused and empowered implant dentists and we are here to teach more dentists how.
"Ziv is just a great teacher, and he's real open so you feel comfortable asking him questions. He explains the difficulties he has and that helps me get over my own difficulties. I started placing implants here lately and so Ziv's teachings increased my implant surgery skills, and along with implant placement comes soft tissue considerations and problems so this course had that covered and that's why I chose it."
Dr. John Thomas, Oklahoma
"I'm probably placing about 100 implants a year now. And I think you could always learn and do better, and I want to feel more confident and do my cases at the same level as a qualified periodontist like Dr. Ziv. I've had patients say, why did you send me to this doctor? Can't you do it? And so I finally wanted to learn myself how to do it so that I can take better care of my patients."
Dr. Phil Mendelovitz, Los Angeles.
"It's the ability to raise what you do to another level. I place implants and I haven't done very many soft tissue procedures, which is exactly why I took this course, just to boost that knowledge and to boost the effectiveness and efficiency of what I do."
Dr. Derwin Munroe, Bahamas
WE ALREADY TRAINED THOUSANDS OF NEW DENTISTS FROM AROUND THE WORLD.
THEY ARE ALL PLACING IMPLANTS>>>
SurgicalMaster is currently the fastest growing innovative online education company in the world with tens of thousands of dentists graduating from our effective online courses and masterminds, attending live events, millions of views on social media, largest online broadcast attendance (~10,000 participants), thousands of book sales and proprietary teaching aids now used around the world.
We are changing the game and lifting the monopoly on high-end knowledge, techniques, and treatment systems.
Dr. Mike Danelia
Gross Pointe Woods, MI
"I am not brilliant, but one of my greatest skills is knowing how to stand on the shoulders of giants!
Thanks Dr. Ziv Simon and Dr. Rashad Riman and the Implant Blueprint Mentorship!"
OUR PROMISE TO YOU.
This is the best clinical training program that we have ever created.
Our commitment to you is that nothing will be held back. No stone will be left unturned and we will walk you through the entire implant placement and soft tissue surgery engineering process for implants so that you can achieve predictable success in implant dentistry.
The Implant Blueprint Mentorship™ is our flagship and we invite you to join us.
Dr. Ziv Simon & Dr.Rashad Riman.
JOIN THE IMPLANT BLUEPRINT MENTORSHIP™
REGISTRATION IS CLOSING IN:
WE HELP YOU
MASTER IMPLANT SURGERY
with
100%

CONFIDENCE & Clarity